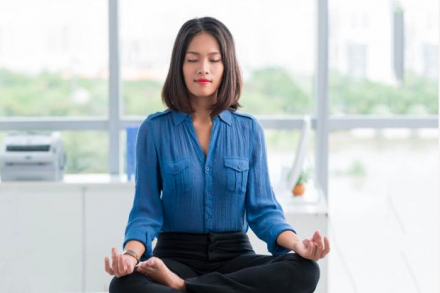 Friday, June 7, 2019
to
Sunday, June 9, 2019
Omega Institute, Rhinebeck, NY
Transform work challenges into opportunities for growth using mindfulness at work with Michael Carroll.
Faster, smarter, cheaper—that's what the modern workplace is all about. Yet science is now telling us what millions of people have known for hundreds of generations: Learning to mindfully sit still is a very healthy thing to do.
Are these two approaches at odds? Or can our drive for success and creative excellence find much-needed wisdom in the practice of mindfulness-awareness meditation?
Whether you are a CEO, hairstylist, physician, computer engineer, or truck driver, one of our greatest modern-day challenges is finding spiritual fulfillment through our daily work. During this workshop we explore how mindfulness-awareness meditation can help us transform the hassles, conflicts, and anxieties of the workplace into valuable opportunities for spiritual and professional growth.
Through discussion and experiential practice, we learn how mindfulness can help us develop honesty, agility, openness, courage, and authenticity—characteristics that allow us to thrive in the workplace.
Anyone in any profession who wants to be more engaged and fulfilled by their work is welcome.